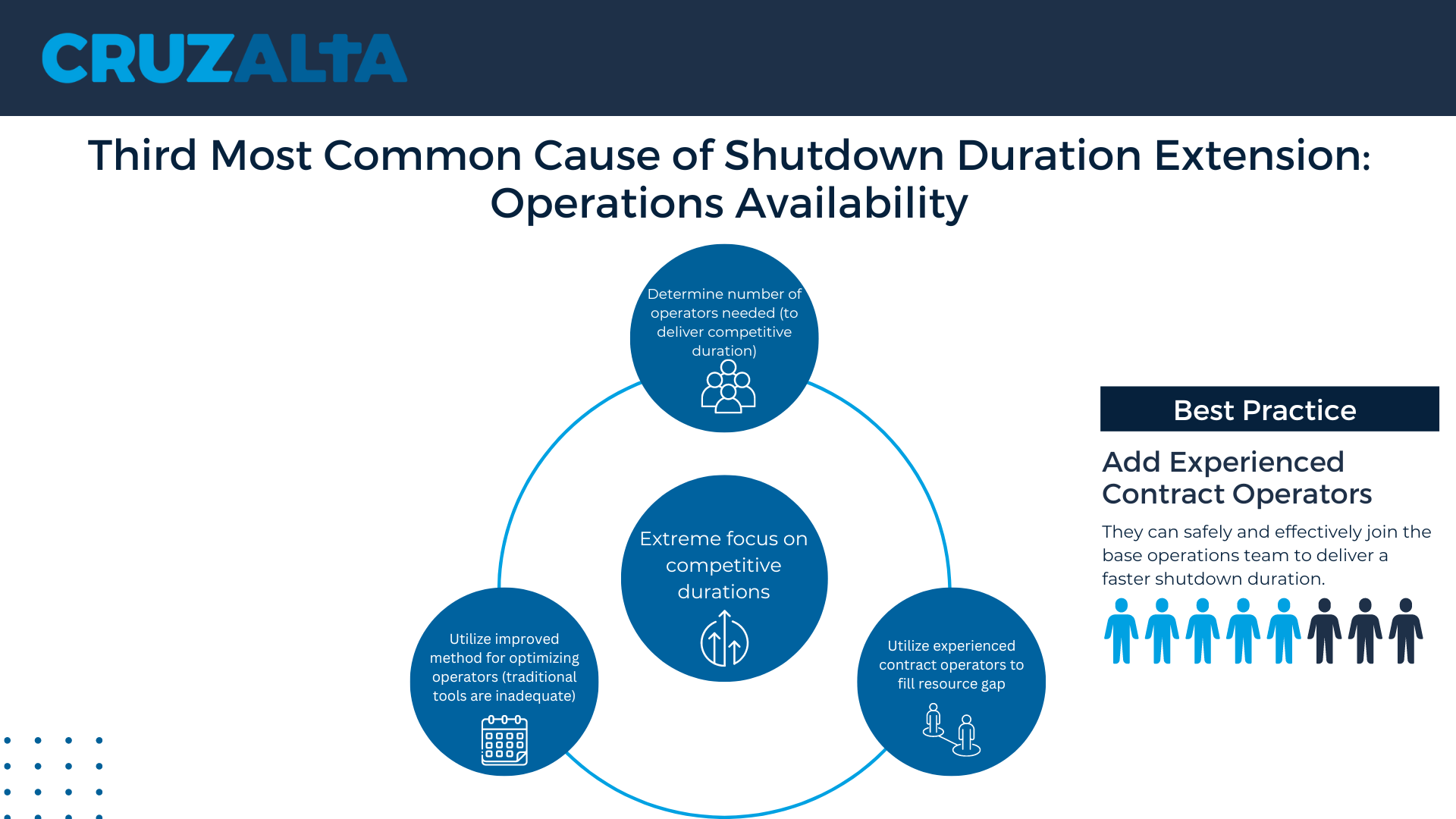 Operations Availability Ranks #3 Out of The Top Four Causes of Shutdown Duration Extension.
Until recently, shutdown durations were typically not challenged and would represent the mentality around "what was proven last time." The use of operators not qualified on the shutdown units is only recently being embraced, which further complicates the scenario. So effectively the shutdown duration was limited by the number of operators on the unit.

Over time, extreme focus on competitiveness revealed opportunities associated with shutdown duration reduction. This pressure resulted in operations teams reluctantly "giving up a few shifts or days," but the number of operators required to deliver this faster shutdown was not studied. The industry is currently in the middle of this challenge and a few practices are emerging that are noticeably impacting this category of shutdown delay. Traditional TA scheduling tools are not designed to deal with tasks that can progress without people resources, and proven methods have been developed to effectively ensure the resources required to deliver the committed duration is known.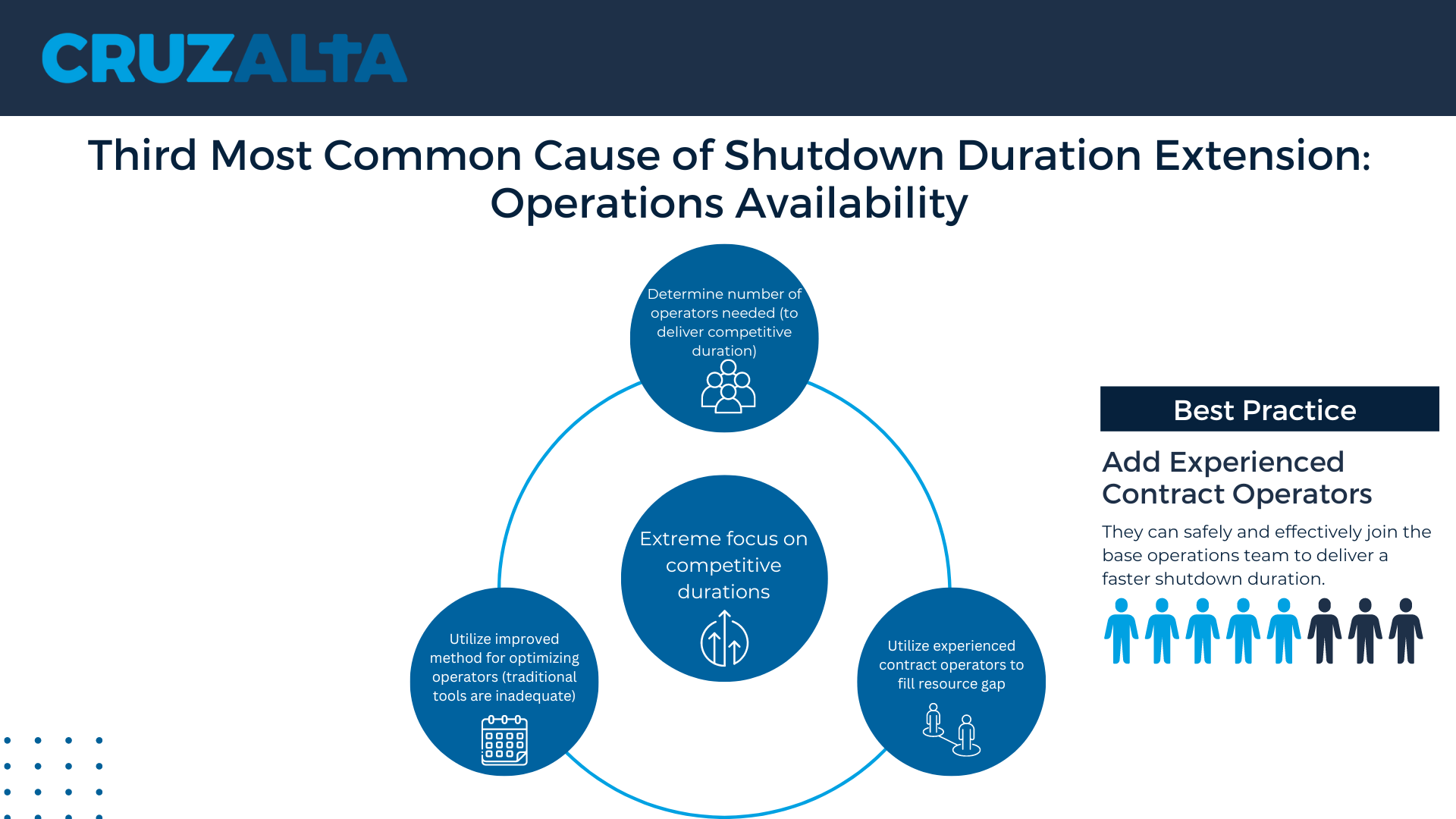 With the ability to understand the required number of operators, the industry is realizing that experienced contract operators, like those from the CruzAlta Operations Skills Team, can safely and effectively join the base operations team to deliver a faster shutdown duration.

Ready to reduce your TA timeline with experienced contract operators? Contact us at info@cruzalta.com.
RELATED ARTICLES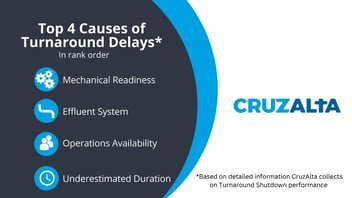 Turnaround failures are an unfortunate fact of life for many refineries, and no one wants to...
READ MORE →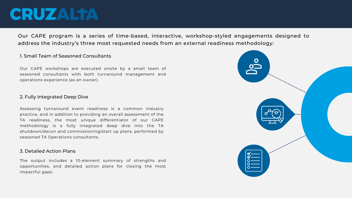 CruzAlta's Turnaround (TA) Management consulting program is quickly gaining industry attention...
READ MORE →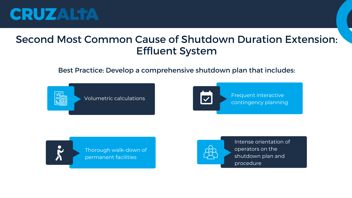 In our previous blog, we introduced the top four turnaround delays and more deeply explored the #1...
READ MORE →