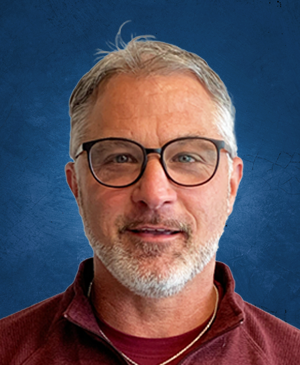 Bobby Vichich | Managing Partner
Bobby Vichich serves as Managing Partner for CruzAlta. He has more than 32 years of experience in the oil and gas industry. Bobby's interest in Turnaround Excellence started back in 1992 during his first turnaround while working at Exxon. Including 15 years as an owner/operator executing several turnarounds and outages, in his career Bobby has planned, executed, managed, and consulted on more than two hundred turnarounds globally. He is a recognized industry expert in turnaround management practices and has a passion for helping build and optimize turnaround teams and enabling turnaround and operational excellence improvement. In 2018, Bobby joined Refined Technologies and spearheaded the launch of the turnaround consulting firm, CruzAlta.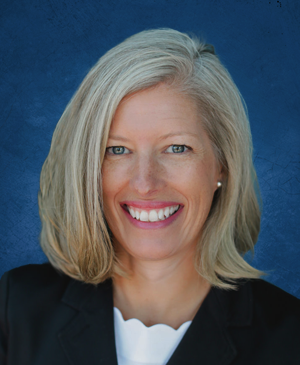 Bethany Schuttinga, PhD | Senior Partner
Dr. Bethany Schuttinga serves as Senior Partner and Head of ESG practice for CruzAlta. She has served in a variety of global executive administrative leadership positions and has consulted for several for-profit and non-profit organizations over the past 20+ years. She served for a number of years as the Director of Judicial Affairs at Iowa State University and also worked abroad for a large multinational conglomerate in SE Asia. Within her various roles, she has provided expertise and guidance for the C-suite on issues related to board governance, talent acquisition, economic development, strategic planning, marketing, leadership development, finance and human resources. As an academic leader, Dr. Schuttinga is active as a researcher and is proficient in technical writing and policy analysis. Bethany currently maintains a presence in both the public and private sectors where she serves as a Partner and Team Lead for ESG efforts at Anduril Partners and as the President of Avail Academy in Minneapolis, MN. Bethany holds a PhD from Iowa State University, an MS from Minnesota State University and a BA from Dordt University. She is also a graduate of the Harvard Leadership Institute.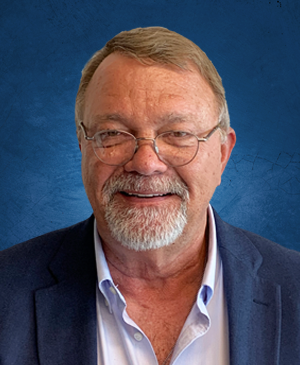 Brian Baca | Senior Consultant
Brian Baca is a Senior Consultant for CruzAlta. He has 40 years of experience in the petrochemical industry, where he served in a variety of roles including operations, projects, safety, training, and turnarounds. During the last 10 years of his career, Brian served as the Corporate Turnaround SME, and frequently filled the role as Turnaround Manager. While serving in this role, Brian provided TA advisory, leadership, execution, and support to Chevron Phillips's facilities across the globe. During his time in the Middle East, Brian was instrumental in sharing of best practices, executing readiness assessments, gathering lessons learned, challenging and optimizing worklist and schedule, as well as onsite turnaround execution. Brian's robust operations background enables him to be extremely effective and efficient at challenging and optimizing turnaround shutdown and startup practices and timelines and permitting practices to maximize field productivity. Brian joined CruzAlta after retirement and has provided significant value to clients through TA Bookend optimization, TA coaching, TA readiness reviews, and TA Execution oversight and advisory.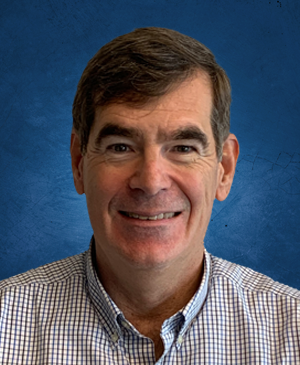 Tom Benson | Senior Consultant
Tom Benson serves as a senior consultant for CruzAlta. He has over 35 years of oil and gas experience. He worked for ExxonMobil focusing in the areas of turnarounds, reliability, and maintenance of fixed and rotating equipment. He worked with all of ExxonMobil's North American refineries, including multiple management positions at two of the largest refineries in the United States. Tom led some of ExxonMobil's largest refinery turnarounds integrated with large capital projects in the mid-2000s. In the span of five years, he was responsible for almost $700 million of turnaround investment. After a special assignment focused on circuit reliability improvements, Tom spent the next four years leading the turnaround and major maintenance activities for the Baytown complex (~$150-$200M/yr). In 2015 he became the Mechanical Manager at the Esso Canada (Imperial) Strathcona refinery with responsibility for all turnaround, maintenance, and reliability decisions at the refinery. In the final few years of his career, he was the lead reliability and maintenance advisor for eight different North American refineries. His responsibilities included helping sites implement practices to improve turnaround effectiveness and efficiency, eliminate unplanned downtimes, and maximize the profitability of facilities through increasing equipment reliability, implementing equipment strategies and intelligently performing equipment maintenance. He is passionate about mentoring individuals to improve their skills and helping sites achieve better results. Tom is a Mechanical Engineering graduate from Iowa State University and received an MBA from University of Houston–Clear Lake.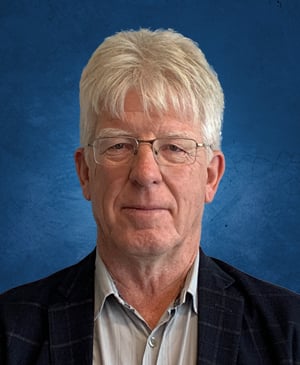 Dale Clarke | Senior Consultant
Dale Clarke serves at Senior Consultant for CruzAlta. He has 40 years of experience in the refining industry, spending most of his career with DOW Chemical. He has been Project and Turnaround Manager for vinyl outages, managed the demolition of both vinyl and chlorine/caustic plants, integrated turnaround execution plans, schedule, and closure reports. Dale standardized and implemented turnaround methodologies, which led to the optimization and integration of maintenance along with capital turnaround ranging from $10M to $123M. As a result, DOW implemented this methodology at facilities globally. He has extensive experience with commissioning and startup in manufacturing facilities, training facilitators on turnaround methodologies, and is a proven leader.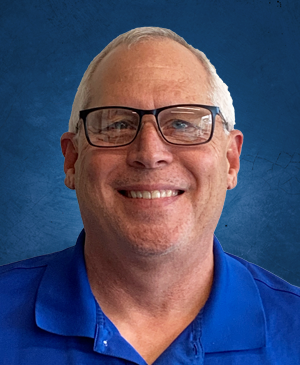 Jeff McGee | Senior Consultant
Jeff McGee serves as Senior Consultant for CruzAlta. He has 36 years in the oil and gas industry. His experience includes roles in the Shell Turnarounds as the Global Operations Turnaround Advisor for the last 3 years. In this role, Jeff brought Operational best practices to the Shell Downstream sites globally, including advising sites on strategy, operational organizations, and turnaround preparation and execution. Jeff has a passion for creating value for the client and leveraging opportunities to capture margins. He thrives on bringing innovation to clients that will help them with predictable outcomes and competitive durations.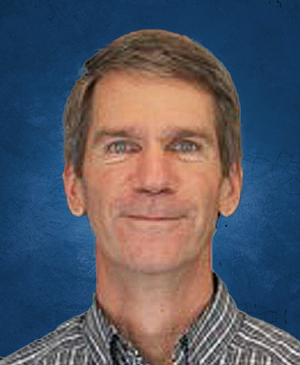 Bill McNally | Senior Consultant
Bill McNally serves as a Senior Consultant for CruzAlta. Bill has 33 years of experience in the petrochemical industry with Shell, at locations in California and Alberta, Canada. Bill has held leadership roles in engineering, operations, projects, and turnarounds and has supported over 50 turnarounds in these functions. Bill spent the better part of the last decade on Site Leadership Teams and understands the importance of working across organizational boundaries to achieve top tier turnarounds. Bill believes leadership commitment is key in delivering successful turnarounds, meeting milestones with high-quality deliverables provides a pathway to turnaround readiness, and that honest, timely feedback up and down the organization is a "gift" in achieving any important goal. Bill and his wife Laura have 5 children and reside along the shores of the Puget Sound in Washington. Bill enjoys running, boating, paddle boarding, golfing, and woodworking.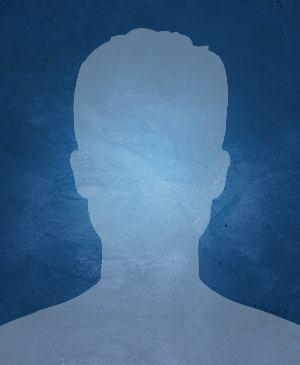 Darryl Morrow | Senior Operating Consultant
Darryl Morrow serves as Senior Operating Consultant for CruzAlta. Darryl has more than 40 years of experience in refinery maintenance, turnaround and project leadership, economic analysis, long-term product strategic planning, and plant engineering. Most of his career was with ExxonMobil in Turnaround Management. Darryl has led teams in electrical and mechanical engineering as well as rigging and fleet. He also mentored turnaround managers. Darryl provided coaching on safety, cost-efficient budgeting, and overall project management. His extensive background in scope development and turnaround execution have been instrumental in creating lessons learned, assessments in readiness and overall best practices. Darryl is a graduate of Prairie View A&M University.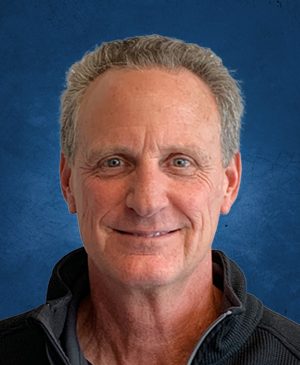 Bob O'Brien | Senior Consultant
Bob O'Brien has more than 40 years of experience in the refining industry and has worked at all levels of the organization. Bob has led multiple teams and organizations to produce vastly improved performance results in safety, reliability, and yields/energy. Bob's focus is on coaching and developing leaders and ensuring processes are clear to ensure sustainable and winning results. Bob has worked at Shell, HollyFrontier, Marathon/Ashland, and Solomon Associates over his career.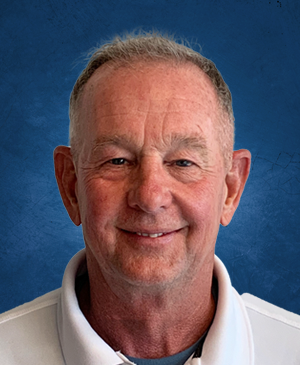 Walter L. (Rusty) Reed | Senior Consultant
Rusty Reed serves as a Senior Consultant for CruzAlta. He has more than 40 years in the oil and gas industry, which includes a variety of roles in rotating equipment, maintenance, and projects. For the last 20 years, Rusty has worked specifically in the turnaround aspect of the refinery business. Rusty's early years of experience in turnaround operations allowed him to see firsthand the transformation of the process from the early stages to now becoming a highly specialized skill with layers of work processes and assurance checks. Rusty was instrumental in the Shell Global Chemical work process, development, and roll-out, which reached significant noteworthy heights. Before leaving Shell, Rusty served as the Site Turnaround Manager at the Motiva Port Arthur Refinery. At this refinery, Rusty overcame a major challenge to lead the integration of the Crude expansion project units into the base plant turnaround strategy, all while managing an average yearly spend of $150MM. Rusty's experience and passion drive him to coach and mentor others to achieve better results in leading turnaround strategy, planning, and execution.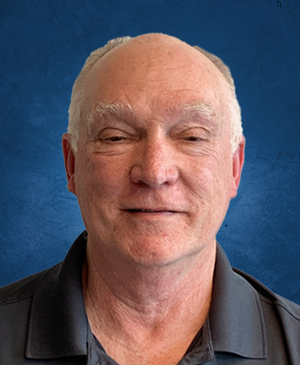 Charley Warner | Senior Consultant
Charley Warner serves as a Senior Consultant for CruzAlta. He has more than 30 years in the refining industry, which includes his time at Texaco, Star Enterprise, Shell Oil, and Saudi Aramco. His most recent role was with Refined Technologies, where he served as Director of Mechanical for the Gulf Coast and East Coast regions. Charley has a wide range of experience with multiple units, including Sulfuric Alky, FCCU, Reformer Delayed Coker, and Crude. He is passionate about utilizing the lessons he's learned throughout his years of experience to implement best practices for process improvement.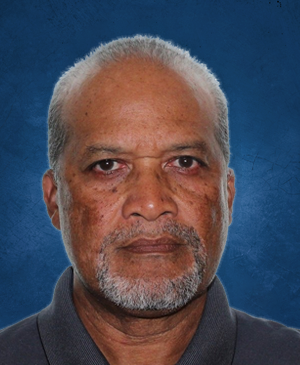 Curtis Warren | Senior Consultant
Curtis Warren serves as Senior Consultant for CruzAlta. He has 30 years of experience in mechanical and chemical engineering, project engineering, and managerial positions. Curtis held the position of Crude Economist and Crude Run Coordinator, providing signals for the refinery operational goals. He has held supervisory positions in maintenance, technical, project engineering and contractor personnel roles. He developed an expertise (primarily focused on FCCUs) in the preparation and execution of turnarounds for refining and chemical plants. He participated, reviewed and consulted in numerous outages across the USA, South America, and Europe. Curtis is a graduate of Howard University.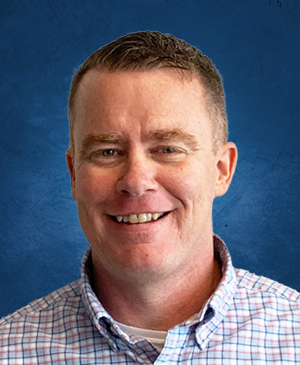 Kendal Williams | Director of Turnaround Consulting
Kendal Williams joined the CruzAlta team in 2020 where he serves as the Director of Turnaround Consulting and leads the Operations Team. Kendal started his career with DuPont and now has over 23 years of experience in the petrochemical industry. He served for the first 16 years in various roles, including operations and providing leadership for numerous turnarounds and capital projects. Kendal's last few years were spent working in the plant as the Operations Turnaround Manager where he led the site's operations teams through shutdown/startup preparations. In 2016 Kendal joined Refined Technologies, and shortly thereafter, became a Director of Operations where he led many of RTI's improvement initiatives. Throughout his career, he has planned, executed, and consulted in over 100 different turnarounds across North America. Kendal understands the value of leadership and displays a high passion for helping clients set up their teams for the most predictable outcomes possible.
SEEKING TO BUILD

CAPABILITY?
Our consulting team will come alongside you to develop a roadmap for operational excellence based on proven practices and expertise.